Online giants are still firmly in the telecoms ascendancy
12-12-2016 | Global Updates
A declining infrastructure market and 5G hype distract from the fact that 4 billion people still don't have the Internet, and telcos are struggling to achieve meaningful growth.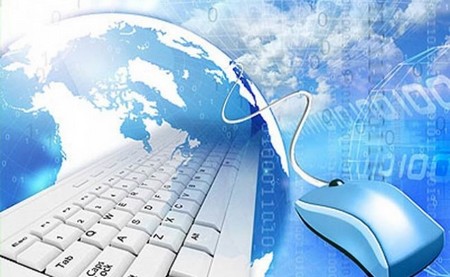 Something fundamental has gone askew in the industry when telco vendors forecast a contracting infrastructure market, and the likes of Facebook and Google take it upon themselves to figure out how to connect the roughly 4 billion people worldwide who still don't have the Internet.
With 4G network deployments now largely complete in major developed markets, and macroeconomic uncertainty in some emerging countries, at least two of the world's three remaining major telecoms infrastructure players are predicting a lean 2017.
Ericsson expects the addressable market for its networks division to be flat or shrink slightly between 2016 and 2018, while Nokia presents a similarly gloomy picture, forecasting a low single-digit percentage decline in the addressable market for its own networks business.
These are companies founded on inventing ways to connect people and now 'things'. While this work continues, they are also keenly focused on cost cutting, and pursuing growth opportunities in adjacent sectors – such as patent-licensing in Nokia's case, and media and TV in Ericsson's – to tide them over until operators are once again in a position to buy their latest kit in bulk.
5G is billed as the panacea to all the industry's problems, but the first complete 3GPP specification is not due until 2019. Based on the general tone of news coming from the telecoms industry, the intervening period will be spent upgrading 4G networks to 4.5G; droning on about leading the march towards 5G; and digitalisation aimed at further reducing costs and propping up margins. In short: not a fat lot of organic growth.
All the while, 4 billion people as of today do not have the Internet. This despite the fact that the number of people living in what the World Bank defines as extreme poverty stands at less than 1 billion, and that according to the ITU, 95% of the world's population is covered by some kind of cellular mobile network, albeit a crummy 2G one.
This 4 billion represents an opportunity that the telecoms industry, with its current cost structure and shareholders – and in this economic climate – is finding it tough to address profitably.
Some companies are better-positioned to capitalise though.
The likes of Amazon, Facebook and Google "like that operators are rolling out networks all over the world, but they think it's happening too slowly, and they think it's too costly, so they're experimenting quite a lot," noted Bengt Nordstrom, CEO of Swedish consultancy Northstream.
Unlike telcos, these online giants have none of the legacy, "they just freely innovate on what technology can deliver," he said during a wide-ranging chat with Total Telecom this week.
In July, Facebook conducted the first full-scale test flight of Aquila: a solar-powered drone designed to stay airborne for 90 days, providing mobile broadband coverage over a 60-mile radius.
The world's biggest social network talks openly about the challenges inherent to unmanned, solar-powered flight, including the need to ensure it is an economically viable alternative to traditional telecoms infrastructure.
Facebook is also experimenting with WiGig WiFi tech, combining it with phase array antennas to provide gigabit broadband in urban environments at lower cost. And it also has OpenCellular, its mobile-network-in-a-box, designed to improve connectivity in unserved areas, unveiled in July.
Meanwhile, in addition to its well-documented Internet balloon programme, called Project Loon, Google is also experimenting with drones. The Internet giant acquired solar-powered drone maker Titan Aerospace in 2014, and a subsequent Guardian report in January this year revealed that it had been conducting tests using drones equipped with millimetre-wave (mmWave) spectrum transceivers.
Google has also put its U.S. fibre deployment on hold, and is widely understood to be looking instead at rolling out point-to-point wireless technology developed by Webpass – a company that Google acquired in June.
For its part, Amazon Web Services (AWS) is dreaming up new ways to improve cloud connectivity, whether that means deploying private fibre links between data centres, or its recently-unveiled Snowmobile: a truck towing a storage container filled with hard drives, so that an entire company's data can be stored and physically driven to the nearest Amazon data centre.
The traditional telecoms industry, with its centuries of experience, might raise a collective, metaphorical eyebrow when companies like Facebook and Google talk about using balloons and drones to deliver Internet connectivity.
However, if nothing else, what these outlandish experiments on the part of online companies demonstrate, is their strength relative to today's telcos.
They have developed their business models in such a way that they can afford to throw millions of dollars at an Internet-connected balloon that might help them reach new customers, but also might not work, without having to worry too much about incurring the wrath of their shareholders, and without completely ruining their balance sheets.
Doubtless the tried and tested methods favoured by the more risk-averse telecoms industry will remain the predominant method of providing mobile broadband connectivity for decades to come. Therefore it makes sense that the industry's big three telco vendors focus their efforts on this particular evolutionary path.
But the fact that Facebook, Google and the like are the ones seen to be pushing the boundaries when it comes to developing network architecture that may connect another 4 billion people to the Internet, indicates who is still in the ascendancy in this industry.
Totaltelecom