Thailand sets 2.6GHz auction for June to prepare for 5G
10-12-2016 | Global Updates
Thailand's telecoms regulator plans to hold an auction of 2.6GHz spectrum by next June to prepare for the eventual rollout of 5G services in 2020.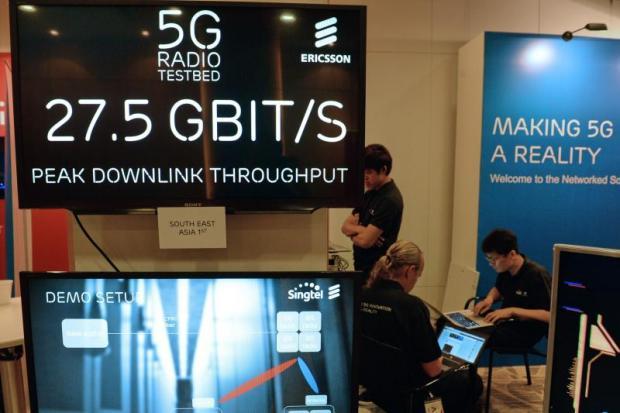 The National Broadcasting and Telecommunications Commission (NBTC) said it will auction off 80MHz in the 2.6GHz band, which is owned but unused by MCOT, the state-owned public broadcaster, the Bangkok Post reported.
MCOT, which has 190MHz of spectrum, said it would return the unused airwaves in exchange for compensation, the Post said.
NBTC secretary-general Takorn Tantasith said it will negotiate compensation with the broadcaster. Although the regulator is not authorised to pay compensation to state agencies in return for frequencies before their concessions end, a new NBTC bill will allow that. The draft bill is expected to come into effect early next year.
The 2.6GHz spectrum will be divided into two 25MHz blocks and one 30MHz chunk.
The Post quoted Takorn as saying: "Global operators, including China Mobile, the strategic partner of the country's third largest operator True Move, asked the NBTC to set a clear spectrum auction roadmap, especially for 2.6GHz, the most compatible band for 5G technology."
The general industry consensus is to bring 5G to market in 2020, with Phase 1 standardisation of 5G set for completion sometime in 2018.
Mobile operators in Thailand have a total of 250MHz of spectrum, but the NBTC estimates the industry needs at least 690MHz to develop 4G and 5G services efficiently by 2021, the Post reported.
The regulator held two 4G auctions at the end of 2015, which raised THB232.66 billion ($6.5 billion) for the government in the country's long-delayed 4G auctions. Market leader AIS won 15MHz of 1.8MHz with a THB41 billion bid and True paid THB39.8 billion for a similar block. The two companies also each won 10MHz of 900MHz spectrum for about THB76 billion.
Mobileworldlive