Why PayWithCapture Could Become Nigeria's First App-Only Bank
08-12-2016 | Global Updates
In a digital world where drones are used for delivery of medical supplies, and solar-powered planes hanging in the skies beam Internet to people below, it wouldn't be out of place to have a super easy way to pay for goods and services via mobile, right? But what if an app wants to replace your bank?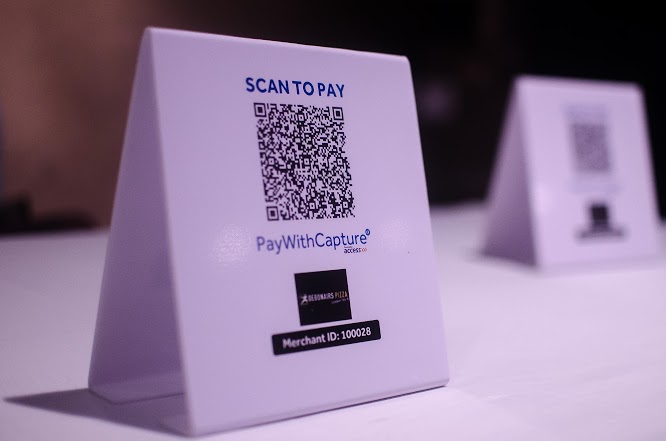 Now by that, I mean that you wouldn't need to go to a bank physically to make basic transactions such as funds transfers or pay bills or shop offline and online. In order words, your phone is your bank.
Back when the PayWithCapture app launched, we described it as "the coolest mobile payment app". One of its coolest features was the ability to pay for goods and services by scanning a generated QR-Code either on a merchant's website or at the checkout counter in a supermarket using the camera of your mobile device.
Now, the app is currently available for download on iPhone, Android and Web platforms.
At the time, that seemed like what you could only do with Apple Pay or Android Pay, even though these payment solutions are still not available in Nigeria and Africa at large. But thanks again to NFC technology, the PayWithCapture app allows users to make transfers to bank accounts, phone numbers and email addresses, as the case may be.
With a card linkage feature, users can link as many bank debit cards as they wish thereby spreading a payment across multiple cards, from just one device. The app also adopts the USSD technology which allows users to carry out most of these transactions without the need to access the internet, thus saving you data costs.
Apart from the ability to link multiple cards in one app, the PayWithCapture app also features its very own debit card called Titanium card powered by Access Bank which offers users the flexibility and convenience of one card for all your accounts that you can use anywhere in the world you see the MasterCard sign.
Users who like to participate in joint savings clubs commonly known as Ajo or Esusu can do so through the PayWithCapture app. The Savings Club feature enables users to save jointly with friends and then the funds pooled and rotated among all members of the savings club or given to each person on a rotational basis.
A social banking feature on the PayWithCapture app supports the instant opening of bank accounts from your Facebook and Twitter accounts, so you don't need to physically go to a bank to open an account.
Right now, PayWithCapture is a bank in its own right, and it wouldn't be surprising if it eventually becomes Nigeria's first app-only bank.
Techloy.com