Tech industry forges ahead
29-12-2016 | Global Updates
DIGITAL DISRUPTION WILL CONTINUE TO CREATE OPPORTUNITIES IN 2017, EXPERTS SAY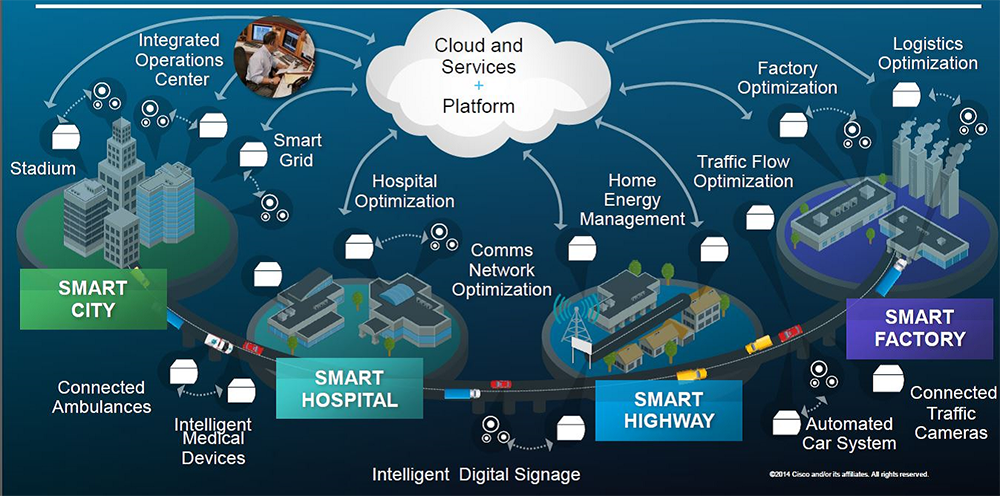 DIGITAL DISRUPTION is leading Thailand forward to create opportunities for the technology industry as well as creating more room for tech start-ups, especially those providing financial technology (fintech), say industry leaders.
Vatsun Thirapatarapong, managing director for Thailand and Indochina at Cisco Systems, said many businesses in this country had embarked on their digital-transformation journeys this year and many more were expected to do so in 2017. They are adopting and deploying digital technologies including cloud, the Internet of Things (IoT) and cybersecurity to improve business efficiency and productivity, enhance the customer experience, and innovate new products, services and business models.
The market is aware of the government's "Thailand 4.0" agenda, which lays out development plans for digital infrastructure, he said. This will give rise to new opportunities for businesses throughout the value chain in the ICT (information and communications technology) industry and unlock an innovation-driven economy.
The aims to develop a high value-added economy, for example, by changing Thailand's traditional manufacturing to smart manufacturing, traditional small and medium-sized enterprises to smart enterprises, and traditional services to high-value services, will tap into digital technologies, including the IoT, cloud and big-data analytics, to nurture smart, secure and connected communities that are innovative, forward-thinking and well equipped to stay at the forefront of the competition.
"Digital disruption has the potential to overturn incumbent businesses and reshape markets faster than anything we have witnessed in Thailand and the world. Approximately four of today's top 10 incumbents in each industry will be displaced by digital disruption in the next five years. The technology, media and entertainment, retail, and financial services industries have already been particularly disrupted by digitisation," Vatsun said.
Digitisation will also bring about opportunities for businesses. Between 2015 and 2024, there will be US$24 trillion (Bt860 trillion) worth of economic value that can be derived from digital technologies in the global private sector. Cloud, big-data analytics, and IoT are key technologies that will play vital roles in many organisations' digital-transformation strategy and help them innovate new products and services and enable disruptive new business models.
Microsoft Thailand general manager Orapong Thien-Ngern also believes that the disruptive force of technologies such as cloud and artificial intelligence (AI) has made it necessary for individuals and businesses to think and operate like a digital company regardless of the industry they operate in.
"Enterprises and organisations across Asia-Pacific are adopting cloud technologies and services as they enable agility, cost-efficiency and ability to deploy next-generation IT services in meeting with business opportunities and challenges," Orating Orapong said.
The Asia-Pacific region is in a unique position to lead in this cloud revolution as it contains many diverse markets with dynamic growth, where information technology takes centre stage in transforming economies and societies. Thailand faces the same situation as markets elsewhere, he said.
Kasikornbank president Teeranun Srihong said technological advances continued to alter the financial landscape, particularly in terms of channels and modes of transactions.
To maintain competitiveness and tap into new markets as they form and expand along with evolving digital lifestyles, KBank will continue to develop new business models through business partnerships as well as the development of comprehensive services, and apply advanced technology with all customer segments, he said.
KBank's core operational direction is aiming at promoting Thailand's digital ecosystem through partnerships with major technology firms in joint technology development and with educational institutions and other organisations to create innovation labs supporting the incubation of ideas for commercialisation.
The bank will support fintech and start-ups through its strong points, for example API (application program interface) access to customer databases for the development of services, business suggestions for banking, and information on regulations and technology as well as financing.
KBank says it will increase investments in fintech and start-ups in 2017 with venture capital firms, with a budget of about Bt1 billion for direct investment in Thai and other Asian start-ups, giving the bank a role in the development of innovative products and services along with new business models.
Moreover, KBank will invest in funds to mobilise capital, enabling the bank to access world-class innovative concepts quickly and gain experience in mobilising funds cooperatively, allowing it to generate relationships with investors and start-ups at all levels.
Investment targets may include businesses in the areas of financial technology, customer engagement and experience, businesses relying on AI/machine learning technology, big data and analytics, and the like.
KBank will also invest in organisational IT development, infrastructure and security.
Natavudh Pungcharoenpong, co-founder and chief executive officer of Ookbee, said technology in Thailand was becoming more and more product-based with the rise of start-ups and fourth-generation wireless technology.
"The whole start-up ecosystem in Thailand and other [countries in Southeast Asia] are coming up because of 4G and the rise of the smartphone, since the smartphone together with 4G is basically the first computer for most of the people in Thailand and Southeast Asia. So the digital economy is rising because of this," Natavudh said.
The nation