1st time connecting 200 hospitals in 35 provinces of Vietnam through Viettel Telehealth System
31-08-2020 | Viettel Headlines
On August 27, the inauguration event of the remote medical examination and treatment – Viettel Telehealth took place at Bach Mai Hospital
The event was attended by leaders of the Ministry of Health, leaders of the Department of Medical Examination and Treatment, Department of Information Technology - Ministry of Health, Board of Directors of Bach Mai Hospital, leaders of Viettel Group, and representatives leaders of more than 200 hospitals via videoconference.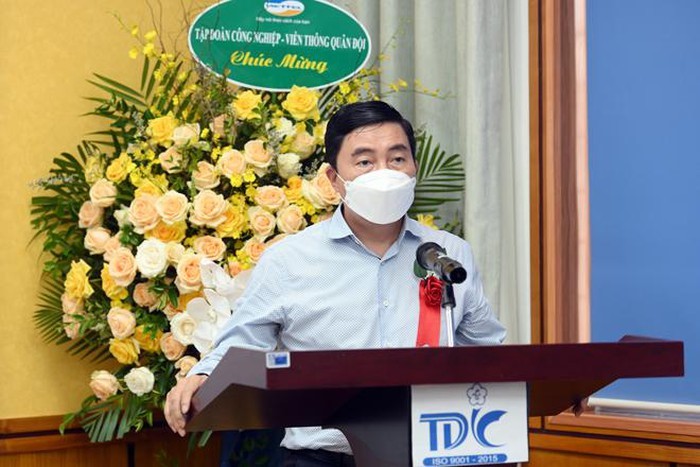 Mr. Nguyen Thanh Nam, Deputy General Director of Viettel Group
Viettel considers this as an important milestone for the implementation of implement the first phase of the remote medical examination and treatment project (1,000 points) and for the process of connecting 14,000 medical facilities nationwide in the coming time.
At the event, doctors at Bach Mai Hospital conducted remote consultation and medical examination with 5 bridge points in other hospitals: Thai Nguyen Hospital C, Sapa Town General Hospital - Lao Cai, Hung Vuong Hospital - Phu Tho, Huu Nghi General Hospital - Nghe An and Hai Phong International General Hospital.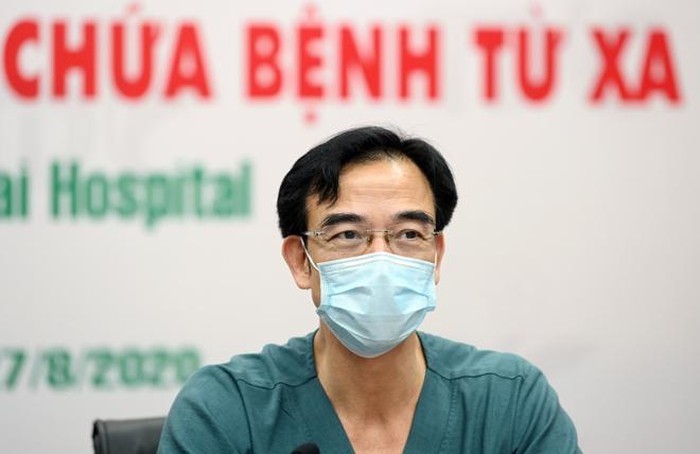 Prof. Nguyen Quang Tuan, Director of Bach Mai Hospital
Using modern image transmission technology, doctors at Bach Mai Hospital have performed an online ultrasound for a patient at Thai Nguyen Hospital C through Telehealth. Thanks to Viettel's solution, doctors at Bach Mai Hospital can directly perform an assessment right on the system while all data and images of medical examination and treatment are completely stored and secure.
Teleheath system fabricated by Viettel fully meets the Health Ministry's standards of a remote medical examination system. Once this system is deployed nationwide, it is estimated to save society and the health sector tens of thousands of billion VND per year..
Prof. Nguyen Quang Tuan, Director of Bach Mai Hospital emphasized: "The application of Viettel Telehealth in remote counseling, examination and treatment not only saves people and doctors' time, but also helps doctors easily exchange, train and improve their professional qualifications. In particular, one of the key factors when implementing Telehealth is good transmission quality to ensure image quality for monitoring centers, injury assessment, accurate diagnosis to provide treatment."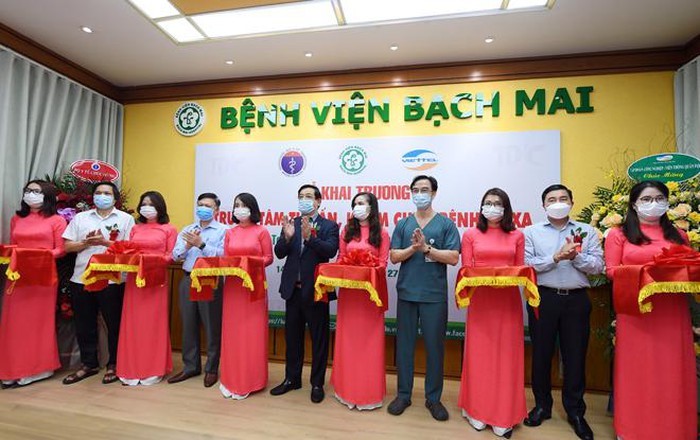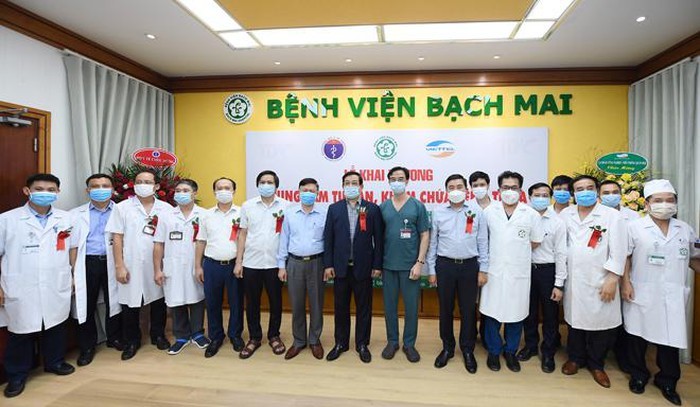 Opening ceremony of the remote medical consultation and treatment system
Accompanying Bach Mai Hospital in the process of implementing Telehealth, Mr. Nguyen Thanh Nam, Deputy General Director of Viettel Group said: "COVID-19 disease is happening very complicatedly, requiring the health sector to promote the digital transformation process, applying the latest technologies to solve difficult problems at management agencies and hospitals. And in the process of digital transformation, Viettel committed to always accompany the health sector in Vietnam; invest in resources and the most modern technology to implement medical solutions, especially successful deploy the Telehealth system across the country."
Up to now, Viettel has successfully connected to 600 remote medical examination and treatment points at medical facilities across the country, reaching 60% of the target of the first phase.