First 5G network broadcasts in Vietnam
24-09-2019 | Viettel Headlines
The Military Industry-Telecoms Group Viettel, in association with Ho Chi Minh City (HCMC) People's Committee, on September 21 transmitted 5G services and put into use the Narrowband-Internet of Things (NB-IoT) technology and the digital social development platform in the city.
Attending the event were Secretary of Ho Chi Minh City's Party Committee Nguyen Thien Nhan, Deputy Minister of Information and Communications Phan Tam, Deputy General Director of Viettel, Major General Hoang Son, and representatives from domestic and international agencies and units.
Viettel has completed the construction of 1,000 NB-IoT stations to cover the entire Ho Chi Minh City. At the same time, the unit has also set up 5G base stations in the area of Ward 12, District 10, Ho Chi Minh City.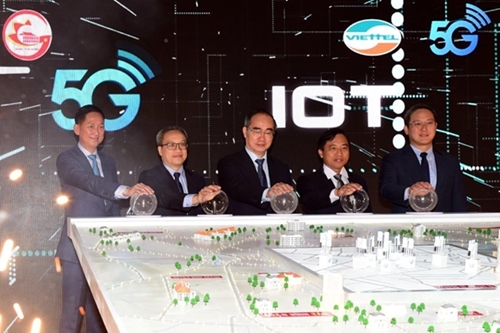 At present, Ho Chi Minh City is the first locality across the country to seamlessly provide 5G technology and IoT services on a large scale.
According to the announcement of the Global System Mobile Association (GSMA), Viettel is the only representative from Vietnam to be on the list of the first 50 network providers in the world that have successfully deployed 5G technology. As planned, Viettel will make Vietnam one of the leading countries in 5G deployment by 2020.
Ho Chi Minh City is currently determined to build a people-centered smart city. Therefore, the cooperation with Viettel to build modern telecommunications infrastructure and core platforms for a digital society will help HCMC realize its vision and strategy to maintain its leading role in digital transformation.
The application of 5G technology will be a golden opportunity for HCMC to develop its infrastructure in transportation, electricity and water supply, thus bringing economic benefits and winning people's trust.
At the ceremony, subscribers could experience free 5G applications for the first time such as interacting with robots simulating remotely controlled movements via 5G wave, experiencing VR gaming, 8K resolution streaming, and many other innovative applications.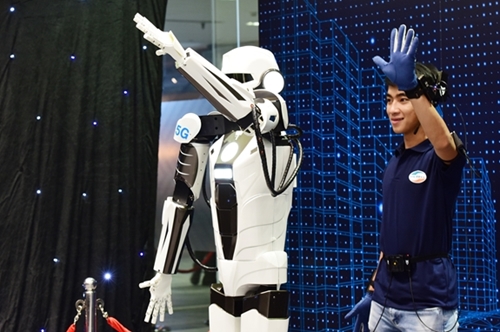 This robot can imitate human movement, so it has been used for medical operations, conducting relief activities, studying, and detoxifying chemical-contaminated areas.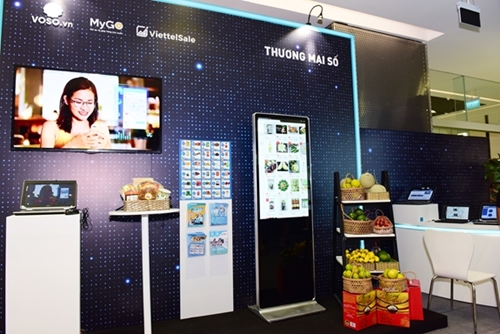 ViettelPost's services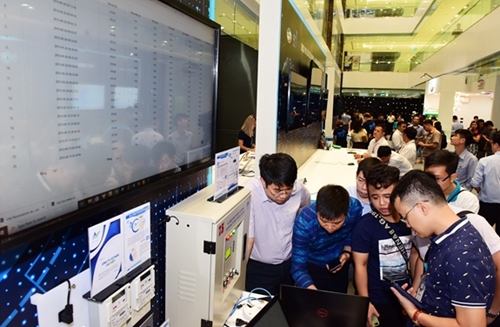 Booths at the event attracting a large number of customers, locals, and partners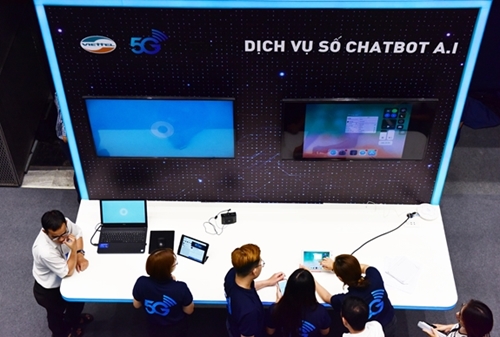 The trial area of Viettel's Chatbot AI digital service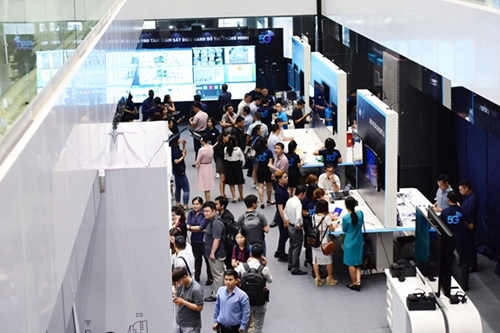 Vietnamese customers had a chance to experience 5G services for the first time at the event.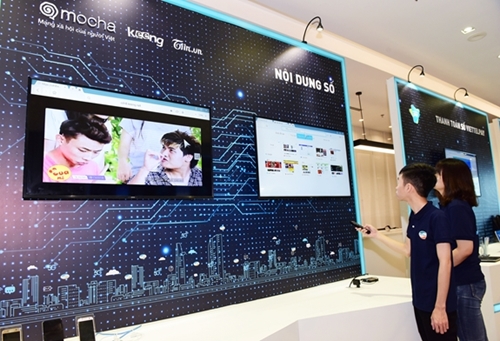 Viettel Media introducing different services, including Mocha, keeng, tiin.vn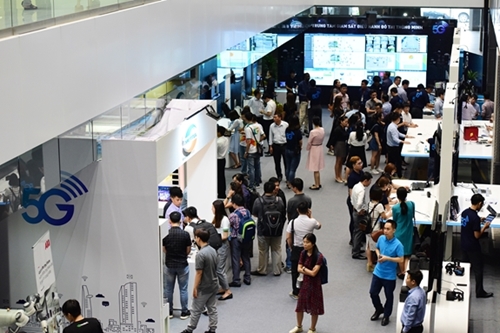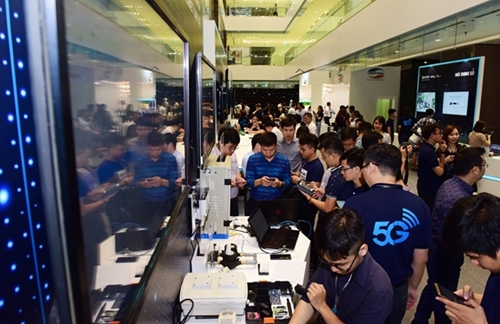 According to Senior Colonel Tao Duc Thang, Deputy General Director of Viettel, the official broadcast of 5G in Ho Chi Minh City is an important step of Viettel in realizing its strategy to turn Vietnam into one of the first countries in the world to commercialize 5G services.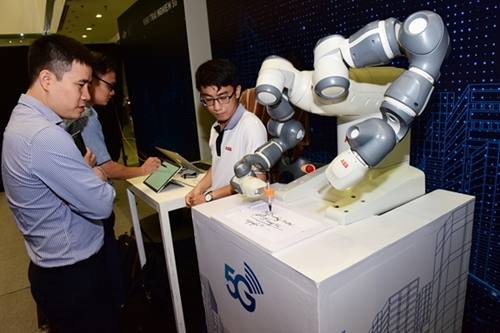 Controlling a robot by 5G technology
qdnd.vn