How Viettel builds "Smart Cities"
05-01-2022 | Viettel Headlines
Viettel Solutions is an in a number of the units for the model of IOC. With profits in technology and island staff, the unit is present in 28 provinces and cities across the country, including 19 pilot projects, 9 official projects.
In order to quickly deploy projects in different localities, Viettel Solutions has overcome without hesitation, in specific areas as well as the individual wishes of each province, the unit must operate many measures.
Mr. Nguyen Manh Ho, General Director of Viettel Solutions, in the Northern midland and mountainous region, when deploying a smart city, Thai Nguyen wants to focus on urban security and safety. Meanwhile, Thua Thien Hue - a land of civilization, rich in history and culture, wants to develop a "smart city" in favor of culture, tourism, and entertainment, where residents or tourists also have can use the platform and reflect the inadequacies in urban life to the government...
Accordingly, 14 component centers: intelligent operating center platform; security monitoring system; operate the surveillance information system; field feedback system; press and media information monitoring system; monitoring system, information safety, and security; system of data analysis and reporting of economic and social information; data system integration education system and medical industry...
According to Mr. Ho, in the past, many people thought that Vietnam would take a long time to approach, not to mention that it could be successfully deployed. Stepping through the psychological barrier, after an important research period, Viettel found that the most important thing is the approach. "If we approach concrete with foreign designs, it will be very difficult to deploy in a certain city, not the whole country," said the leader of Viettel Solutions.
Instead of cramming or copying the model, Viettel went from the requirements of people, businesses, and authorities. "We look at the hottest, most legitimate, and most pressing things in society to try to come up with technological, smart, and automation solutions that help improve those problems." he said.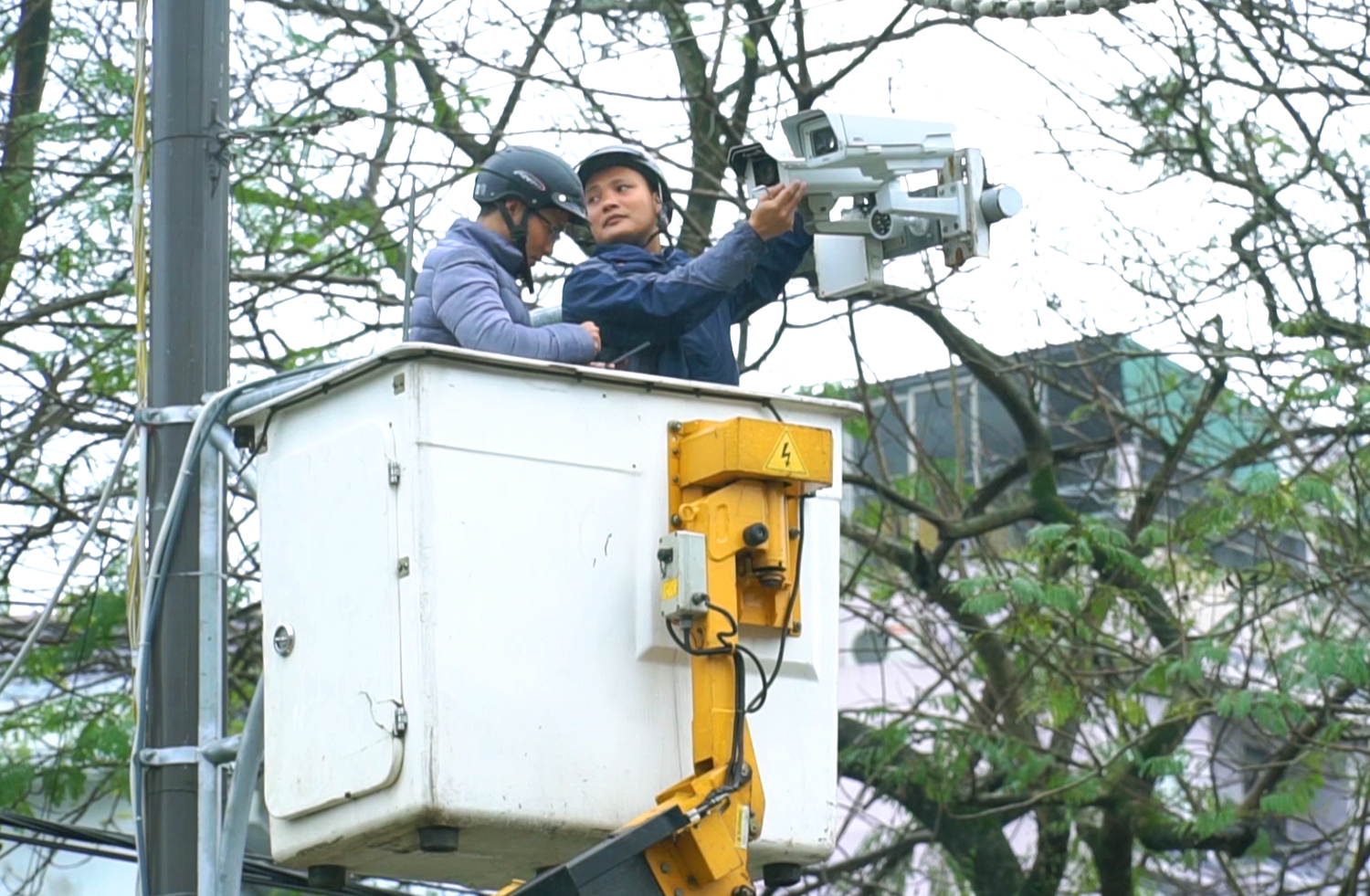 Thua Thien Hue - the first destination of The Smart Cities Award model because it has many advantages in information technology infrastructure, application software for the government has been fully built before. In particular, this place has a high consensus from the government to the people, all ready for a future smart city.
With the IOC, Hue asked how to have a channel for people to immediately reflect on the inadequacies in urban life. That is the reason for the birth of the application to reflect the scene and receive a lot of positive feedback from this locality.
Thua Thien Hue's smart city monitoring and management center have only 14 people in one session to monitor and operate a series of urban services, from security, traffic, environment to prevention fire, explosion. According to a representative of the provincial leadership, this entire workload previously required hundreds of officials, now thanks to smart solutions, only 37 staff members of the Department of Information and Communications of Hue are assigned.
Since coming into operation now, IOC Hue has handled thousands of complaints from people and received positive feedback from the community, contributing to accelerating the process of building a smart city in Thua Thien Hue.
Also according to Hue leaders, another advantage when choosing IOC is a reasonable cost, there are many construction options in each phase, moreover the system can be compatible with all electronic tools that have existed since then.
If Hue has many advantages in technology infrastructure, Thai Nguyen is a completely new "land". However, with a constructive spirit and willingness to cooperate, the parties quickly reached a consensus and facilitated implementation. In the process of "tailoring" a smart city in Thai Nguyen, Viettel's engineering team found that this place is typical of the Northern Midlands and Mountains with outstanding issues of security and safety in the city.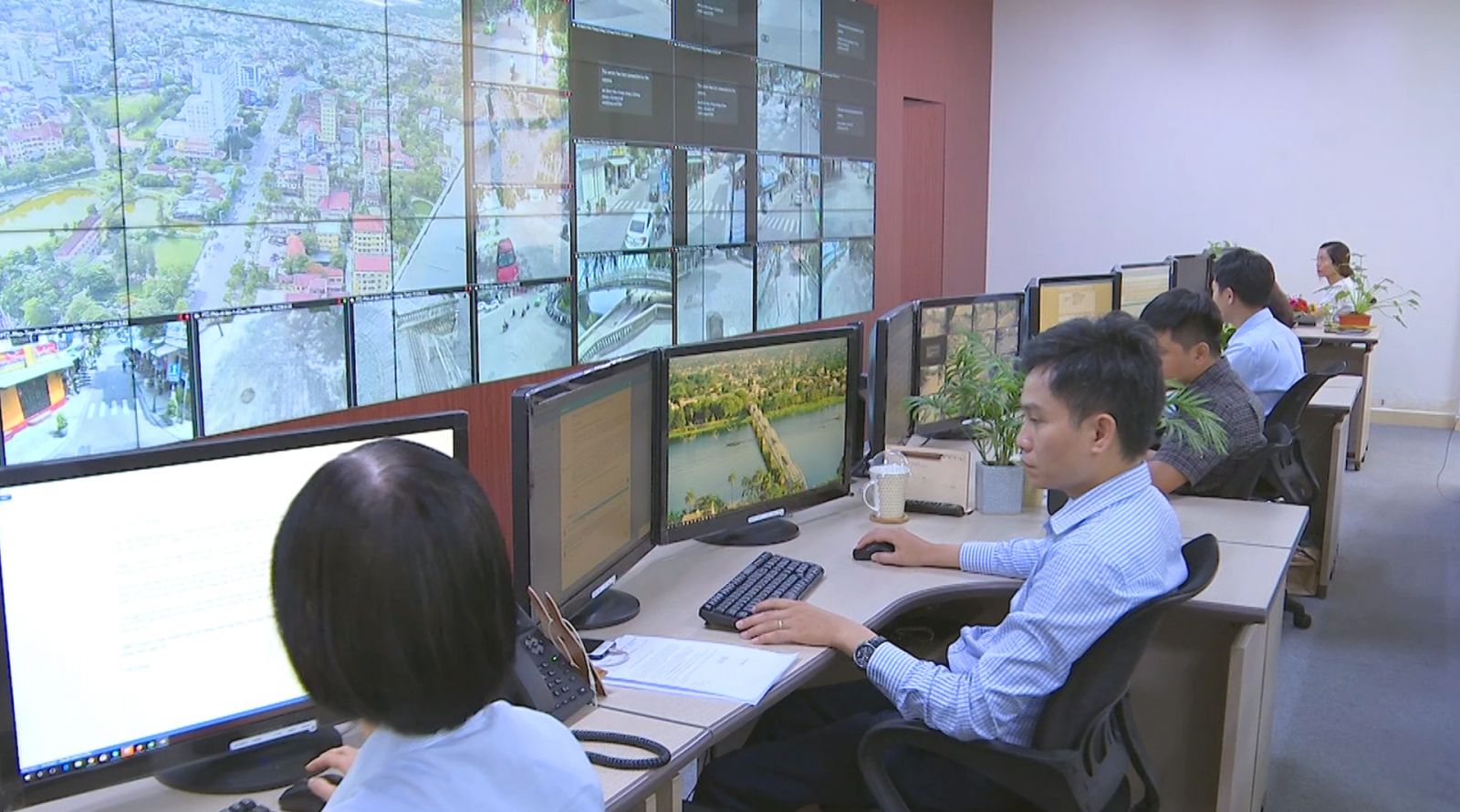 Understanding the current situation, the engineering team focused in-depth on the security operating and monitoring system; traffic monitoring system; scene reflection system; system of data analysis, and reporting of economic and social information... Accordingly, from handling requests and reflections of citizens to monitoring public administrative services, monitoring security Information security, disease management, vaccination, and population mobility are all closely monitored by the Thai Nguyen IOC.
Ms. Nguyen Thanh Hai - Secretary of Thai Nguyen Provincial Party Committee said: "The IOC Center was formed at the right time, helping us manage people in the isolation area as well as manage vehicles entering and leaving the province. Moreover, the reception People's reflections have helped us fulfill our dual goals of developing the economy and helping the locality to stand firm in the fight against Covid-19."
Mr. Hoang Minh Tam, a resident of Thai Nguyen also shared, IOC is easy to use, highly modern, fast quality, convenient for people, making it easy for people to access state agencies and vice versa.
As the person who directly deploys smart cities in many provinces and cities across the country, the General Director of Viettel Solutions said that the group's model already has a common framework available. The group's engineers will rely on that framework in combination with the needs and realities of each locality to adjust and personalize each field, thereby helping the implementation to achieve optimal efficiency. For example, Lang Son - a mountainous province has requirements on environmental applications, discharge points; or as in Bac Tra My, Quang Nam requires applications for warning about floods, storms, landslides... with different needs, the smart city model will improvise flexibly.
In the coming time, this group will continue to deploy smart cities in many localities in Nam Dinh, Lai Chau, Phu Tho, Thanh Hoa, Ho Chi Minh City... the goal is that by 2025 Viettel will become the leading in smart city deployment nationwide with at least 50% market share.
Viettel understands that technology is only most effective when it is simple, but that simplicity must be created by applying the highest technologies, such as big data, AI, IoT, to create the easiest-to-use solutions to quickly come to life. Above all, the key requirements for creating successful smart city projects are in-depth knowledge of local issues, thorough research, good planning, bold action, and pursuit to the end. "That way, the smart city that we are deploying in the provinces is no longer a distant concept or a fantasy to admire but can come to life today," said Mr. Ho.
On October 26, Viettel won the smart city award (The Smart Cities Award) of the International Telecommunication Awards (World Communication Awards 2021). This category is aimed at finding an effective and creative solution, bringing benefits to people and businesses towards improving the quality of life for people and increasing the operating efficiency of the city government.
The award is evaluated based on 5 criteria: application scope of the solution; ability to meet people's needs or improve people's lives; completeness compared to existing solutions on the market; benefits the solution brings to the people; the role of organizations and businesses in building smart cities.
Winning in the smart city category, Viettel is a Vietnamese enterprise that was named alongside big players in the technology and telecommunications industry in the world such as Orange, Swisscom, Airtel, Ericsson, PCCW Global...
"Winning a prestigious award is a very important milestone because we have surpassed big competitors in the technology world. I think this is an opportunity for the world to recognize Vietnam's foundation and at the same time help us more confident in persuading localities to experience, try and apply the IOC solution - Intelligent Operations Center on a nationwide scale". Mr. Nguyen Manh Ho shared.
VNExpress
WCA (World Communication Awards) – TELECOMS' HIGHEST MARK OF ACHIEVEMENT SINCE 1999

For the past 23 years, the World Communication Awards have recognised innovation and excellence for global telecoms, and today continues to be the most revered mark of achievement in the industry.

The awards have evolved to recognise major trends and technologies, with categories that are revised every year to ensure their ongoing relevance to the rapidly evolving communications ecosystem.

The instantly recognisable sail trophy can be found in the offices of many of the leading telcos of the world, and is held in such high esteem due to the transparency and rigor of our judging process that ensures that every organisation the makes the shortlist or wins an awards is truly world class.