Viettel brings telecoms services to all corners of Laos
12-05-2016 | Viettel Headlines
The telecom giant Viettel has made extensive investment in Laos, building a telecom network reaching all corners of the country, turning the once expensive services into a common necessity for all Lao people.
Unitel, the joint venture between Viettel and Lao Asia Telecom, went into operation in October, 2009 and has quickly become the No 1 mobile operator in Laos. It currently has 2.5 million subscribers or 47 percent of the country's market share.
The company has installed 4,000 base transceiver stations (BTS) and 23,000 km of fibre optic cable across Laos to bring telecoms services to all districts in Laos and 95 percent of its population.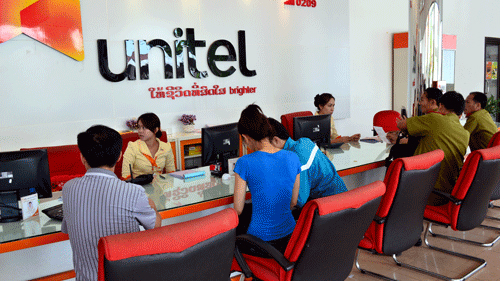 In 2011, Viettel put into operation the Indochina Ring that connects Vietnam, Laos and Cambodia, ensuring communications and serving security and defence of the three countries.
The company has opened 15,000 outlets and points of sale to provide services directly to customers and has created jobs for 20,000 local labourers with stable income.
In 2015, Unitel launched 4G service in Laos and increased the rate of data-using customers from 29.6 percent to 49.2 percent. In this year alone, the company contributed 178 million USD to Laos' state budget
Through Unitel, Viettel has also made great contribution to Laos' educational sector. The company has launched a 3 million USD programme to bring free internet services to 1,295 schools within five years, while offering discount service packages to students and presenting computers and telephones to the poor.
In addition, Viettel funded the construction of a school in Bolikhamxay province and two hospitals in Atapeu province in 2015.
Vietnamnet.vn