VIETTEL IDC COOPERATED WITH CLOUDIAN TO LAUNCH A NEW STORAGE SYSTEM
17-06-2022 | Viettel Headlines
Viettel Cloud Object Storage system is deployed in many data centers, which helps to ensure safety, improve availability and be suitable for many business sizes. With the launch of Viettel Cloud Object Storage product, Viettel IDC officially became Cloudian's technology partner in Vietnam market. The Object Storage product is fully compatible with the S3 (S3-Native) standard.
According to the representative of the unit, in the current period, unstructured data has been exploding and growing continuously. Enterprises consecutively deploy fast, flexible, unlimitedly scalable, and low-cost object storage for a multitude of applications: test/dev, analytics, data protection, ML & AI and even primary storage.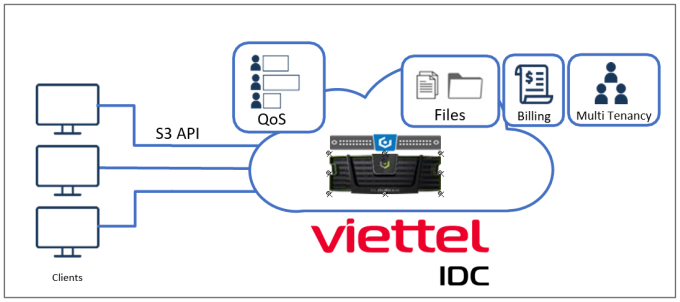 Storage model of the Cloud Object Storage system.
In the context of continuously evolving data, there are correspondingly large changes in the way organizations collect, store and analyze the data. Cloud Object Storage increased to solve many pressing problems. For example, enterprises and "Big tech" in industries (Google, Facebook, Amazon, etc.) pursue application modernization, the cloud-native model using to develop and deploy new applications in a Kubernetes environment. These new applications tend to use an API-centric model (such as the S3 API) to access storage and automate storage allocation.
Many new types of loads emerge such as in-memory processing, data analytics, and other data-intensive fields such as machine learning. The new landscape of applications has different data types and sizes, which change storage, system, and protocol performance requirements that can effectively support the management and search of large amounts of big data, or metadata. Object storage is an ideal base for such tasks.
The economics of flash memory is almost on par with HDDs. Object Storage used to be associated with traditional storage architectures but encountered many limitations in providing low-cost data stores. Flash-based storage infrastructure allows object storage to show its true power and flexibility. According to experts, it won't be long when flash memory becomes cheaper. In this context, object storage can scale to store larger data sets on flash, optimizing cost and performance.
The growth of cloud-native applications makes object storage the primary storage solution because cloud-native environments demand adaptability, portability, and efficiency. More and more ISVs are using the S3 API directly in their applications, which suggests that object storage will be well-placed in the ongoing application modernization efforts.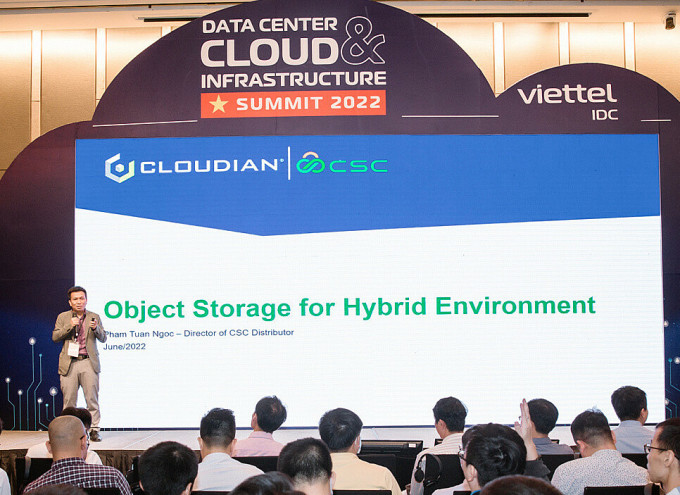 Cloudian introduces a new storage system.
Viettel IDC currently has a free online trial registration program and a promotion called "6 months for Storage - 1 USD only" lasting until June 30. Customers can experience quality with service packages that are optimized to suit the storage needs of businesses and specific pricing methods according to capacity, traffic, and the number of queries.
Viettel