Viettel's digital technology solutions attract international attention at MWC 2019
28-02-2019 | Viettel Headlines
The Military Industry and Telecoms Group (Viettel) attended the Mobile World Congress (MWC 2019) themed "Smart Connection" in Barcelona, Spain, from February 25 to 28.
This is the five consecutive year Vietnam's telecom group has participated in the world's leading mobile technology event.
At MWC 2019, the group has offered smart solutions for Digital Infrastructure, including Evolved Packet Core System, Online Charging System, Campaign Management System, Security Operation System, Geolocation and Digital Transformation with Smart Car Parking, Intelligent Operating Center, Marine Communication Solutions.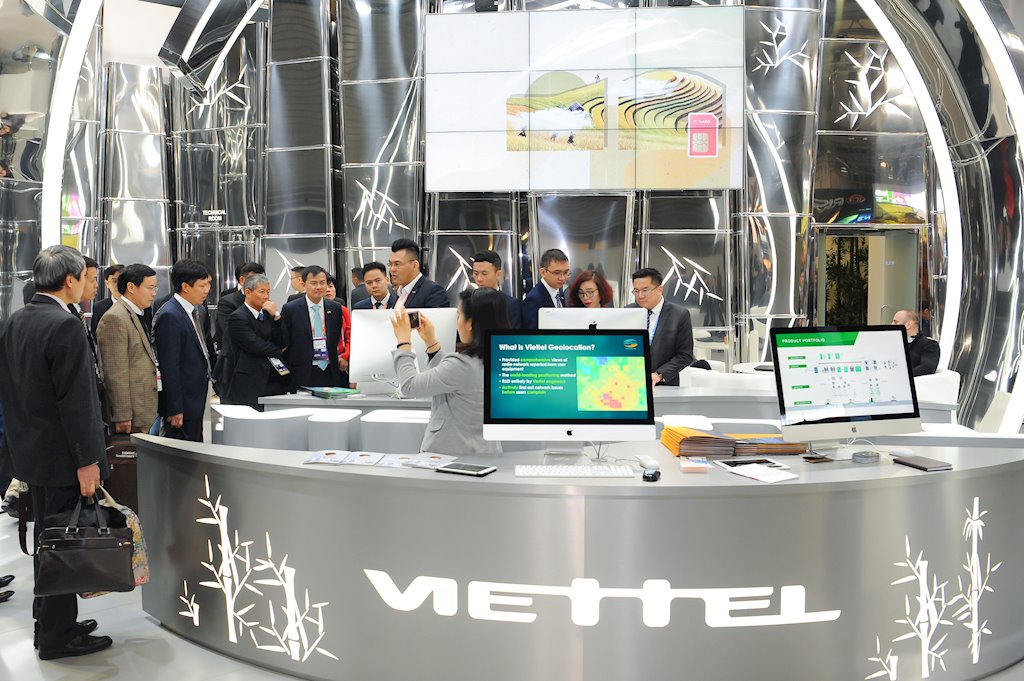 Viettel's booth at at MWC 2019
These solutions have been built on the basis of the group's practical working experiences when operating in domestic and international markets.
In addition to its displayed digital services and products, Viettel is also looking for partners to collaborate in researching and developing 5G products and systems, as well as in installing and operating a 5G mobile network in Vietnam.
Tao Duc Thang, Viettel's Deputy Director, said that his company is one of the world's top thirty leading mobile network operators, and a provider of digital technology solutions.
MWC Barcelona (formerly Mobile World Congress) is the largest mobile event in the world, bringing together the latest innovations and leading-edge technology of more than 2,400 leading companies from 200 countries and territories. This year's event drew the attention of 3,500 media agencies across the world.
qdnd.vn