Viettel's vOCS 3.0 wins IBA award
26-10-2018 | Viettel Headlines
On 21/10/2018 real-time billing software of Viettel (vOCS 3.0) has been awarded the Gold Award by the International Business Stevie Awards for "Best Product or Service of the Year"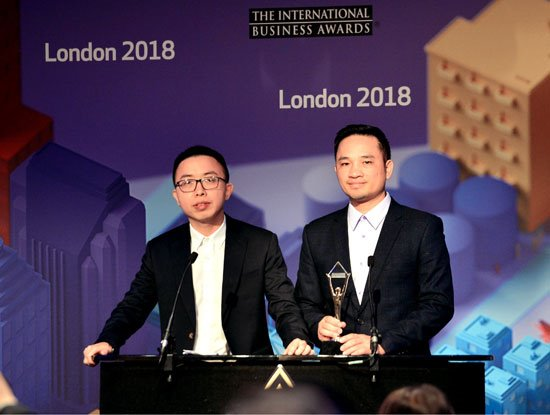 Viettel's real-time billing software (vOCS 3.0) has been awarded the "Best Product or Service of the Year" at Stevie Awards 2018
Viettel vOCS 3.0 was the only IT product of Vietnam received this award in the year along with Ooredoo - Qatar (the world's fastest 5G service), Singtel - Singapore (interactive sales system), Telkom - Indonesia (Automatic positioning for naval vessels mobile application. Viettel vOCS 3.0 is highly appreciated by judges for its creativity; personalization for each customer to serve valued customers separately.
Currently, vOCS 3.0 is used in 11 countries in which Viettel is operating with 170 million mobile subscribers, vOCS 3.0 with the capacity of each site can meet up to 100 million subscribers. The most distinctive feature of vOCS 3.0 is the ability to design for each customer a package - something that no OCS in the world can do.
Clara Im, Communications Manager – Asia, The Stevie Awards, said the vOCS 3.0 shows the insight of researchers and product developers, and the ability to address the reservations of data service providers to integrate voice and data on a real-time billing system.
The Real-time billing system (vOCS 3.0) of Viettel Corporation has completed support for Cloud / NFV virtualization platform for version 4.0. VOCS 4.0 will support the Virtual Network Operator (MVNO), Network Slicing, and IOT / 5G subscriber billing capabilities.
With the 4.0 version, Việt Nam would become one of few OCS producing countries supporting virtualisation technology, helping save costs and opening new business opportunities.
Version 4.0 vOCS will choose to reach the first Asian market such as Indonesia, Philippines, Pakistan ... With the latest technology strategy, the most different and the best customer care.