ngena welcomes the leading Vietnamese telecommunications operator Viettel to its alliance
24-08-2018 | Viettel Headlines
Viettel, the latest member joining ngena's alliance, will enable enterprise customers to deploy Software-Defined Wide Area Networks (SD-WAN) services in Vietnam, Cambodia, Myanmar and Laos.
Viettel (http://international.viettel.vn/), the leading Vietnamese provider in the telecommunications and ICT sector has entered into a partnership with ngena – the Next Generation Enterprise Network Alliance (www.ngena.net). By joining the alliance, Viettel will be able to provide fully managed global SD-WAN services to its enterprise customers in Vietnam, Cambodia, Laos and Myanmar. Viettel has significant presences in 12 countries and is one of the fastest growing operators in the world.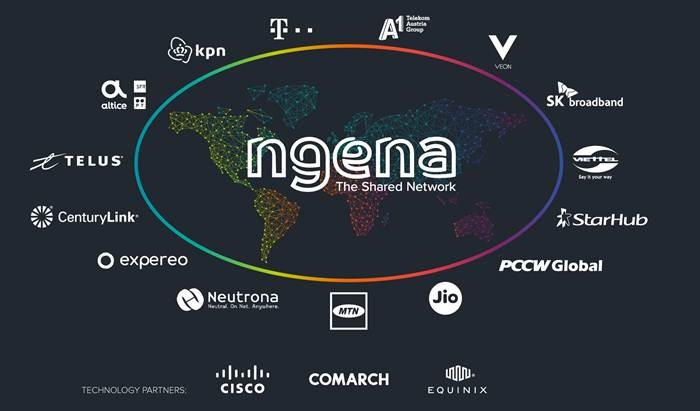 ngena provides enterprises with consistent data connectivity services, integrating all the alliance partners' networks into a single global Software-Defined Network (SDN). Using state-of-the-art cloud and virtualization technologies from ngena's strategic technology partner Cisco-Viptela, the ngena alliance offers end-to-end managed Software-Defined Wide Area Networks. The combination of this technology with the alliance's operating model and ecosystem gives customers of the alliance partners access to secure, stable, scalable and easy-to-use global corporate networks, and provides high-quality local customer care.
Since ngena's four founding members – CenturyLink, Deutsche Telekom, Reliance Jio and SK Telecom – made their official inaugural announcement at the Mobile World Congress in February 2016, the global alliance has now grown to include 18 renowned international partners.
Data connectivity without limits and boundaries
Mr. Doan Dai Phong, Director of Viettel International Business Center, says: "We are thrilled to join the Next Generation Enterprise Network Alliance as it allows us to sell global VPN solutions to our enterprise customers. ngena has been our SD-WAN provider of choice as it enables us to provide globally, consistent services while maintaining full control over the customer experience. There is also a great potential for other ngena alliance partners to offer data connectivity services in the local markets, Viettel operates in, such as Vietnam, Cambodia, Laos and Myanmar."
Alessandro Adriani, Managing Director at ngena, says: "We are extremely proud to welcome Viettel to the ngena alliance as it extends our coverage to four important countries in Asia. Viettel is amongst the top 100 most valuable telecom brands in the world and will be the operator of choice for many enterprise customers".
About Viettel
Viettel Telecom Corporation is a branch of Viettel Group which is currently the largest telecommunications group in Vietnam and one of the Top 30 largest telecom companies in the world (GSMA). It consists of more than 20 subsidiary companies running different types of business including Telecommunications, Information Technology, High-tech Research & Development. Viettel has a significant presence in 12 countries and with more than 100 million subscribers worldwide in Asia, Africa and America. The company has considerable experience with universalizing telecommunications in many developing countries. Viettel also knows that connecting people is not only about making phone calls or exchanging text messages but also to enjoy life, be creative and prosper. That's why Viettel always makes efforts with the most creative approach to connect people no matter when, where or who they are.
Please visit our website: http://international.viettel.vn/
About ngena
The Next Generation Enterprise Network Alliance (ngena) is an alliance of leading international telecommunication companies. Originally founded by Deutsche Telekom, CenturyLink, Reliance Jio and SK Telecom in early 2016, the alliance has meanwhile grown to include A1, Altice with SFR and Portugal Telecom, Expereo, KPN, MTN, Neutrona, Viettel, Starhub, Telus, PCCW Global and VEON along with technology partners Cisco, Comarch and Equinix. The partners share their networks, cloud infrastructure and know-how to build a truly global Software-Defined Wide Area Network (SD-WAN) managed via a central technology platform. The outcome is an innovative, user friendly, highly scalable and quickly deployable global business network. With these characteristics, ngena is paving the way for a truly globalized digital economy.
http://www.ngena.net