Viettel wins the bronze prize in ACEAN ICT Awards 2016
30-11-2016 | Viettel Headlines
The Viettel's Customer Insights software took a bronze medal in the Research and Development category at the ASEAN ICT Awards (AICTA) 2016 held in Brunei on Nov 25, 2016
This is the first time a Vietnamese product has won a big data international prize. The software surpassed more than 100 products from ASEAN countries and made it to the list of 18 finalists at the competition's final round in Yangon, Myanmar on August 22.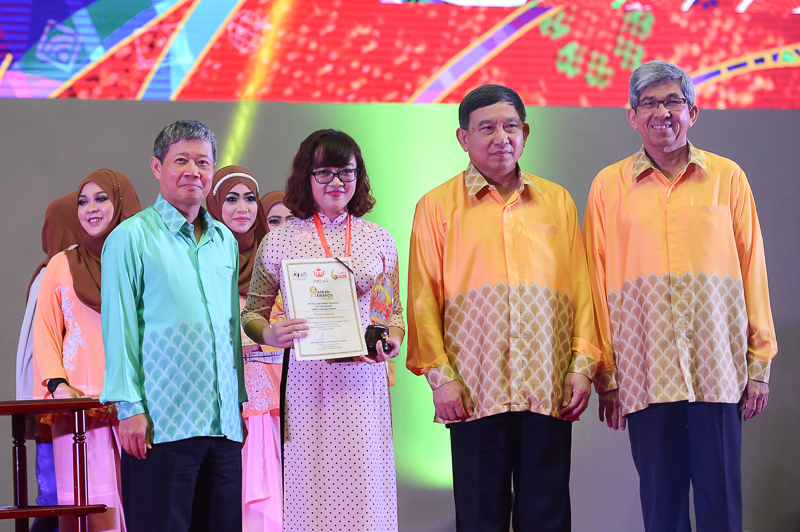 Viettel representative received the award at the ASEAN ICT Awards 2016
Customer Insights system was built in 2013, based on Real-Time Big Data Analytics Platform (vRTAP) by Viettel technology experts. This software allows to collect and analyse telecom consumer behavior on multidimensional. After combining with many models of algorithm, the system support developers to make sensible decisions on telecommunications business and e-commerce advertising. With the launch of the system, Viettel has become the leader in Vietnam's big data analysis market.
Speaking at the award ceremony, Mr.Dato Mustappa Sirat - Minister of Information and Communication of the host country - Brunei said: "These enterprises whose products win awards are the pride of each country, contributing to the ICT development of ASEAN community".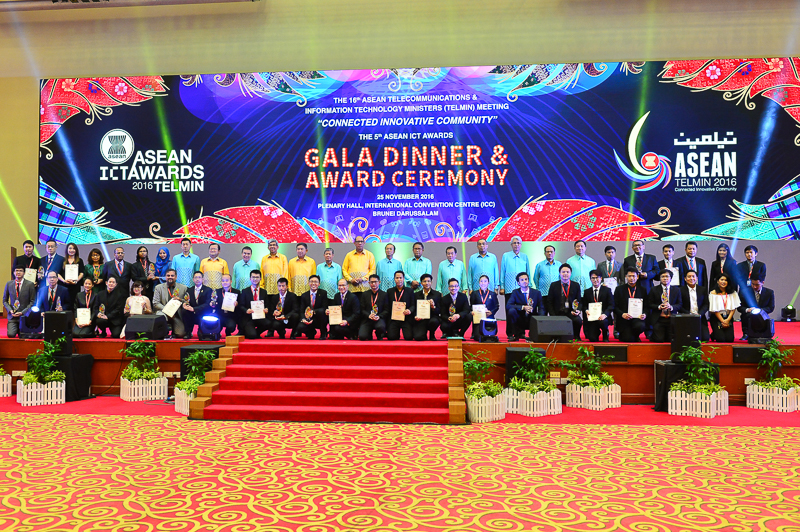 A group photo of delegates and winners at the ASEAN ICT Awards 2016. — Photo ictnews.vn
Mr. Nguyen Thanh Hung - Deputy Minister of Vietnam's Information and Communications shared that this award reflecting the dedication of Viet Nam as an ASEAN member and the creative capacity of Vietnamese enterprises in the ICT sector".
The ASEAN ICT Awards (AICTA) is a project approved by the ASEAN Telecommunication Ministers and was first held in 2012. The award aims to identify and honour creative, applicable ICT products and solutions; universalise ICT in the community and promote trade ties among ASEAN countries.
Vnexpress.net