Viettel takes gold at 11th annual IT World Awards
05-07-2016 | Viettel Headlines
Viettel Group has been honored with three IT products has won the prize, including a Gold Award and two Bronze at the 11th Annual 2016 IT World Awards held in San Francisco.
Viettel Group's Bankplus has been the winner of the Gold award at the 11th Annual 2016 IT World Awards held in San Francisco. This is the first time a Vietnamese IT product has been honoured with the prestigious award. The online money transfers and payment via mobile phones – Bankplus also won the award for the best financial service in the Asia-Pacific region held by MasterCard for its outstanding results in promoting e-payments.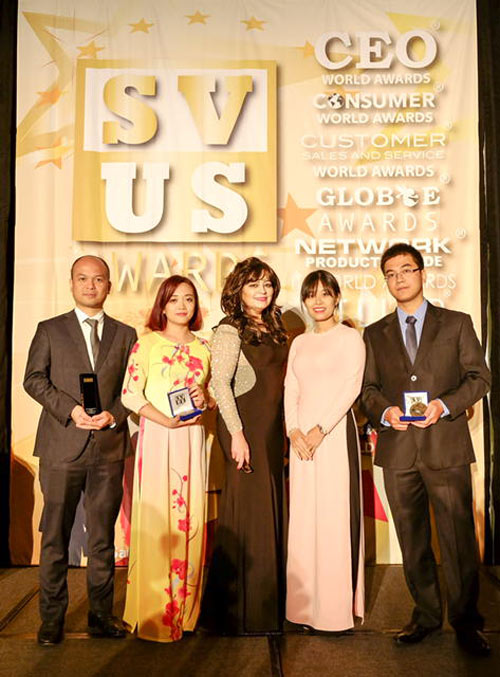 Bankplus has been considered Viettel's centerpiece as the application allows customers to open a bank account on mobile phones without internet connection. There has been around three million customers using this application with US$150 million in transactions in the system. Bankplus has connected to over 16 banks, accounting for 95 percent of total individual banking accounts in Vietnam. This application has also launched in Cambodia, Tanzania and Mozambique.
The company's two applications of Anti-Spam and BCCS 2.0 were also given Bronze Awards. This was the first year Viettel competed at the awards in the US – the world biggest IT incubator. It means that Vietnamese IT products could compete with other competitors in the world market.
Meanwhile, Anti-Spam is a product developed to relieve the concerns of customers about the problem of spam messages. In the first half of 2016, Viettel Group's Anti-Spam is estimated to have more than 93.5 million successfully block spam messages, or about 550.000 messages blocked per day.
BCCS 2.0 has been successfully deployed at domestic market and 10 overseas markets. This product flexibility and fastlysupports interactive multi-channel sales, propose program of customer care initiative through customer behave according personalize levels.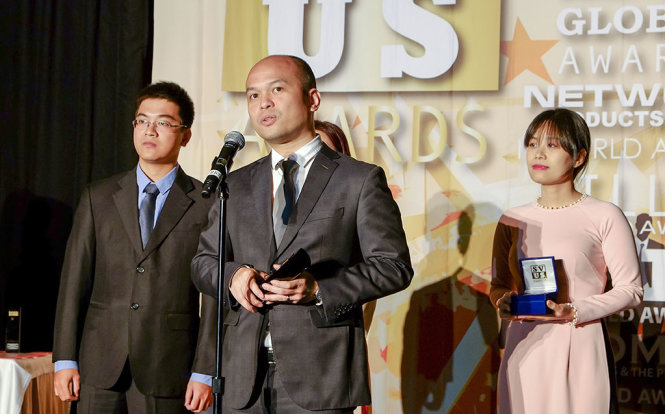 Viettel's representatives receiving the awards
The products aimed to please Viettel's customers. They were highly valued by specialists in Silicon Valley due to their application, creativity and large number of users. Rake Narang, editor-in-chief of Network Product Guide and head of IT World Awards organizing board said they sought outstanding products from all companies in the world. "I think that Vietnam had a lot of potential for IT development as the country has won awards on its debut. You should be confident to introduce your products to the whole world if they are excellent. Companies only need new ideas and creations to develop technologies and sell it to the world", he said.
The awards aims to honour outstanding achievements in the IT sector. This year's award had the participation of big groups such as Samsung, Dell, Cisco, Ultimate Software and SAP.
Viettel International