Viettel in Top 1000 Brands of Asia
20-06-2016 | Viettel Headlines
According to the annual survey presented by Campaign Asia-Pacific and based on an exclusive survey conducted by Nielsen, ten Vietnamese brands have been named in Asia's Top 1,000.
Vietjet Air is the only brand listed in Top 500 – ranked the position of 490 and Viettel comes the second at 510. The other brands are: Petrolimex (512), Vinamilk (558), Mobifone (605), Trung Nguyen (626), Hao Hao (654), Vietnam Airlines (708), Vietcombank (753) and P/S (807).
"These are the brands that the people all across Asia have told us are the best in their minds. And home-grown Asian ones are there alongside big global names like Samsung, Apple or Nestle," said Nguyen Huong Quynh, managing director of Nielsen Vietnam.
According to chinhphu.vn, multinational and global companies are still the leaders in the Top 1000 Brands, but Vietnamese brands also have some improvement in the top of customer's mind recently. Especially Viettel and Mobifone are the representatives for Telecommunication industry and Vietcombank is the only commercial bank in this vote.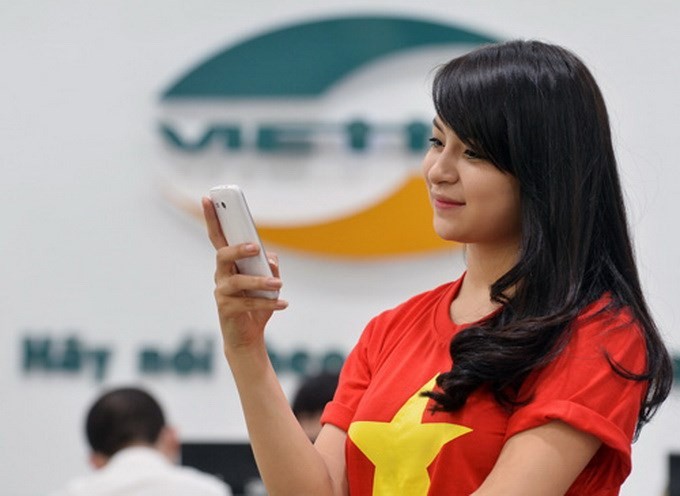 In its 12th year running, Asia's Top 1000 Brands aggregates data from an online survey that Campaign Asia-Pacific and Nielsen developed together. The report incorporates consumer brand perception in 13 key regional markets across Asia-Pacific: Australia, China, Hong Kong, India, Indonesia, Japan, Malaysia, Philippines, Singapore, South Korea, Taiwan, Thailand and Vietnam.
As one of the region's most anticipated top-of-mind brand studies, it encompasses 14 major categories (alcohol, financial services, automotive, retail, restaurants, food, beverage, consumer electronics, computer hardware, computer software, courier services, media and telecommunications, travel and leisure, and household and personal care) and 73 sub-categories.
Participants gave responses to the following questions:
Question 1: When you think of the following category, which is the best brand that comes to your mind? By best, we mean the one that you trust the most or the one that has the best reputation in this category.
Question 2: Apart from the best brand that you entered, which brand do you consider to be the second best brand in the category?.
Research relies on a total of 400 respondents in each market, except India and China where participants number 800 and 1,200 respectively. To be representative of market populations, survey quotas target age, gender and monthly household income.
Viettel International