Telecom agency: still room for new FTTH service providers
21-10-2016 | Vietnam Telecom
Among 8 million fixed internet broadband subscribers, there are 5.5 million FTTH (fiber to the home) subscribers. The modest number of FTTH subscribers means there are still opportunities for new service providers.
Nguyen Phong Nha, deputy head of the Ministry of Information and Communication's Telecommunications, said: "In Vietnam, we believe the role played by state management agencies in developing the telecom infrastructure and the fiber optic transmission infrastructure, which provides services to families, buildings and apartment blocks, is very important."
Nha said though the number of fixed internet broadband subscribers has been increasing steadily, the growth rate remains modest if compared with mobile internet subscribers.
The number of FTTH subscribers exceeded the number of ADSL in November 2015, and now the number of FTTH subscribers is 2.5 times higher.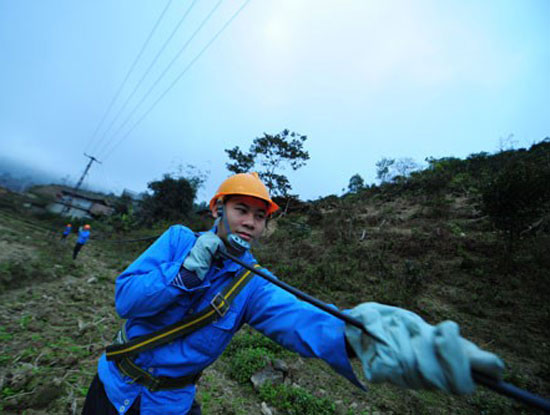 Vietnam now has 35 million internet users out of 90 million people. There are 26 infrastructure firms, three to four of which are key businesses in the field, while 10 businesses have FTTH backbone transmission infrastructure.
According to Nha, the total domestic bandwidth capacity is 905 Gigabit and the total international bandwidth capacity 1.4 million Gigabit.
Therefore, 5.5 million FTTH subscribers is a very modest figure compared with the capacity. This means that service providers will still have opportunities to join the FTTH market.
Analysts commented that the competition among telcos in the FTTH market has become stiff. Service providers try all possible means to scramble for each other's subscribers.
They offer very attractive conditions to clients who leave networks for their networks. The clients, for example, can enjoy lower network joining fees.
Meanwhile, the procedures they have to follow are very simple. Users just need to show copies of identity cards, while there is no need to show residency certificate books.
However, experts have warned that the policies to scramble for subscribers won't help telcos retain subscribers. Service providers try to obtain clients by offering huge preferences, and by doing so, they will harm themselves.
The Vietnam Post and Telecommunication Group (VNPT) is leading the FTTH market. A report released at a meeting with MIC showed that its number of FTTH subscribers increased by twofold within the first nine months of 2016.
This means that VNPT now accounts for 41 percent of the market share, an increase from the 33.3 percent last year. It now holds 72.1 percent of ADSL market share.
vietnamnet.vn