Viettel, VNPT receive 4G licences
17-10-2016 | Vietnam Telecom
Minister of Information and Communications Truong Minh Tuan on October 14 signed licences granted to the military-run Viettel Group and the Vietnam Post and Telecommunication Group (VNPT) to set up public telecommunication networks and provide 4G services.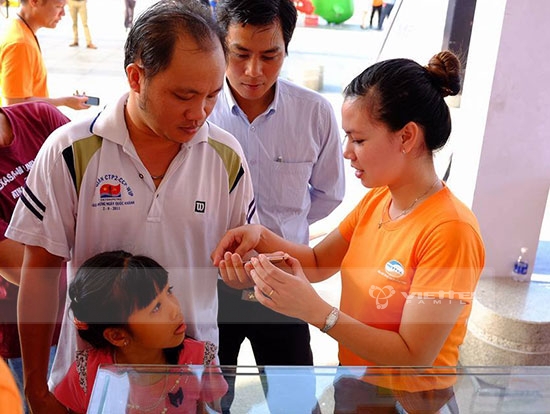 Viettel provides 4G service in Vung Tau
The permission of 4G services is part of the Government-approved telecommunication development plan to 2020.
With the licences, the two firms can launch 4G service on the 1800MHz band. Earlier, Viettel and VNPT, the first two firms to apply for 4G licence, passed strict verification and inspection of their infrastructure system, technology and business models.
In late 2015, Viettel piloted 4G service in Ba Ria-Vung Tau and Hanoi , while VNPT trialed the service in Ho Chi Minh City and Kien Giang since January 2016.
4G, which is the fourth generation of telecommunication technology that is tens of times faster than the previous generation, has been launched in many countries.
According to the Department of Radio Frequencies, Vietnam can only popularise the service as from 2018. However, major telecommunication service providers said that they can officially launch the service right after receiving the licences.
VNA