Viettel celebrate 12 years of Mobile service
19-10-2016 | Viettel Headlines
On October 15th, 2004, Viettel has officially launched our mobile service. As of now, Viettel has become the leader in the mobile network market in Vietnam with nearly 70 million subscribers.
The birth of Viettel's mobile service has created a revolution of mobile network with fee reduction, service quality improvement, and better customer care while putting customer's needs to our top priority.
Mr. Nguyen Viet Dung - General Director of Viettel Telecom expressed: "12 years ago, when the mobile charges were still expensive, Viettel has put our best efforts to gradually simplifying all telecommunications services, bringing the opportunity of using our service to everyone, every home. Today, Viettel has found a new pursuit, a new mobile revolution to serve daily activities for everyone."
At this point, the mention of mobile only is not enough, we are working hard to build an ecosystem, an environment full of technology in which our customer is the center of all. The products and services we introduce today are also the new values, new commitments of Viettel to our customers.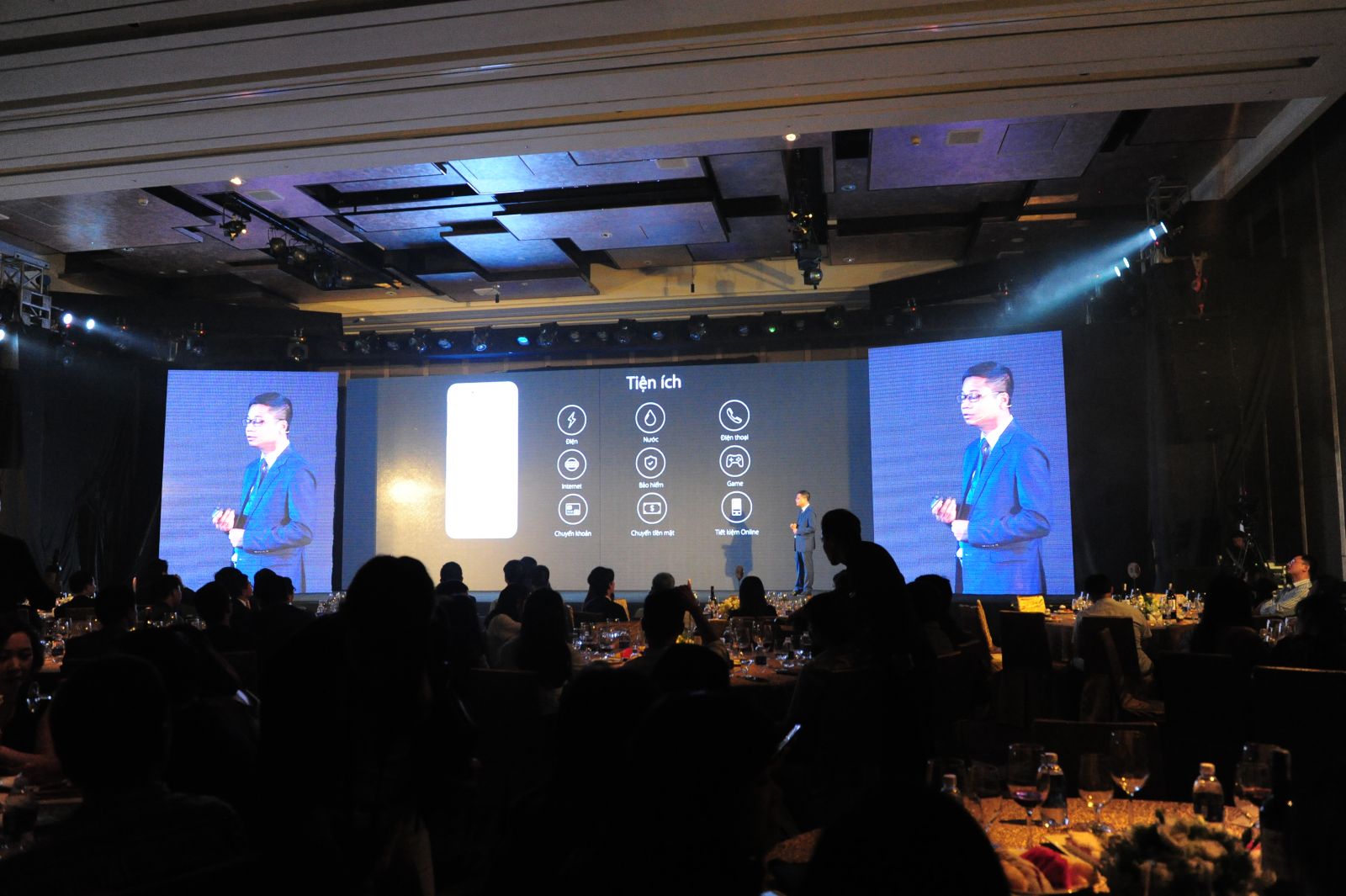 Viettel's Vice General Director introduced new products in the celebration of 12 years of mobile service.
In the celebration of 12 years of mobile service, Viettel has announced a new mobile banking service called BankPlus for all new subscribers. Subscribers do not need to have an account, customers simply press * 123 # to call on the mobile phone to register for the service and perform any transactions such as money transfers, bill payments (electricity, water, telecommunications) every time, everywhere. The service is highly secured with 2 layers of protections and it can be used on all types of phones, even without Internet connection.
Viettel has officially introduced My Viettel, an application which was developed and tested from 12/2015. With more than 500,000 download with 5 million interactions, the app has become an effective tool to help customers manage their accounts.