Vietnam's Viettel to offer 'zero' roaming fee for Indochinese users after launch of Mytel in Myanmar
06-06-2018 | Viettel Headlines
Viettel will charge calling, texting and data for its international roaming customers in Myanmar at the same rate as in Vietnam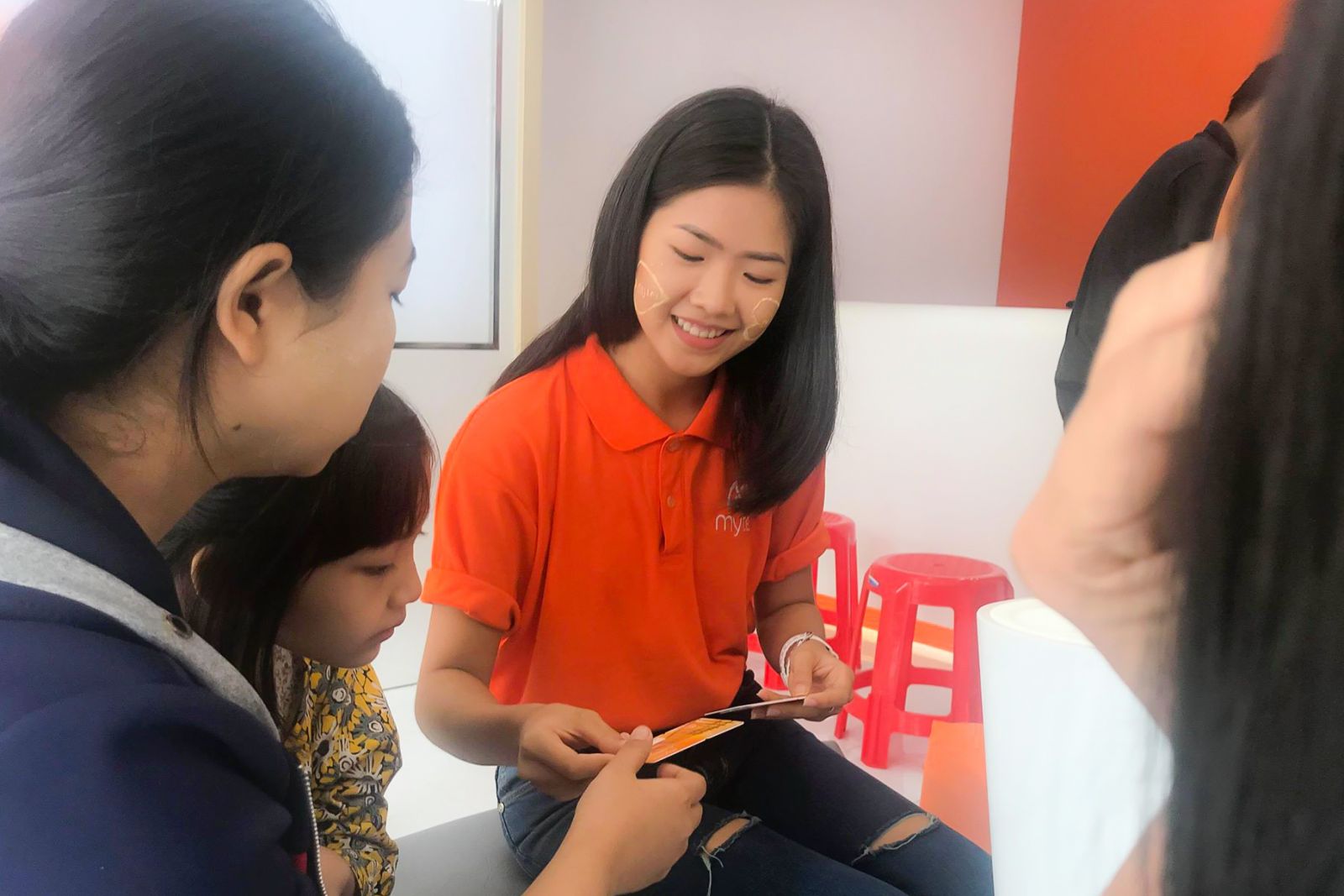 A Mytel employee talks to her customers in Myanmar.
Viettel will charge calling, texting and data for its international roaming customers in Myanmar at the same rate as in Vietnam, effectively meaning charging no roaming fees for the subscribers.
Calls for Viettel subscribers travelling in Myanmar to other Viettel numbers in Vietnam or to Mytel numbers will cost VND2,000 (88 cent) per minute, one a seventh that of other networks' rates; texting will cost VND500 per message, compared to an average of VND5,000-7,000 from other networks; and data will cost VND200 per MB, 95 percent cheaper than previous rates.
Viettel subscribers travelling to Myanmar won't be charged for receiving phone calls.
To mark the grand opening of Mytel in Myanmar, along with Viettel, other members of the Viettel Group, including Unitel in Laos and Metfone in Cambodia, will also offer international roaming promotions for Myanmar.
Mytel will offer the same promotion for international roaming in the Indochinese countries, Vietnam, Laos and Cambodia.
With the new international roaming policy, Viettel becomes the first mobile service provider in the world to charge no international roaming fees for several countries in a region.
Doan Dai Phong, director of Viettel's International Business Centre, said: "Myanmar is one of the first leading roaming markets for Vietnam. In the spirit of 'Roam like home' meaning international roaming fees are as cheap as domestic ones, we expect 100 per cent of Viettel subscribers coming to Myanmar to experience our 'flat world' in the telecom and mobile service sector."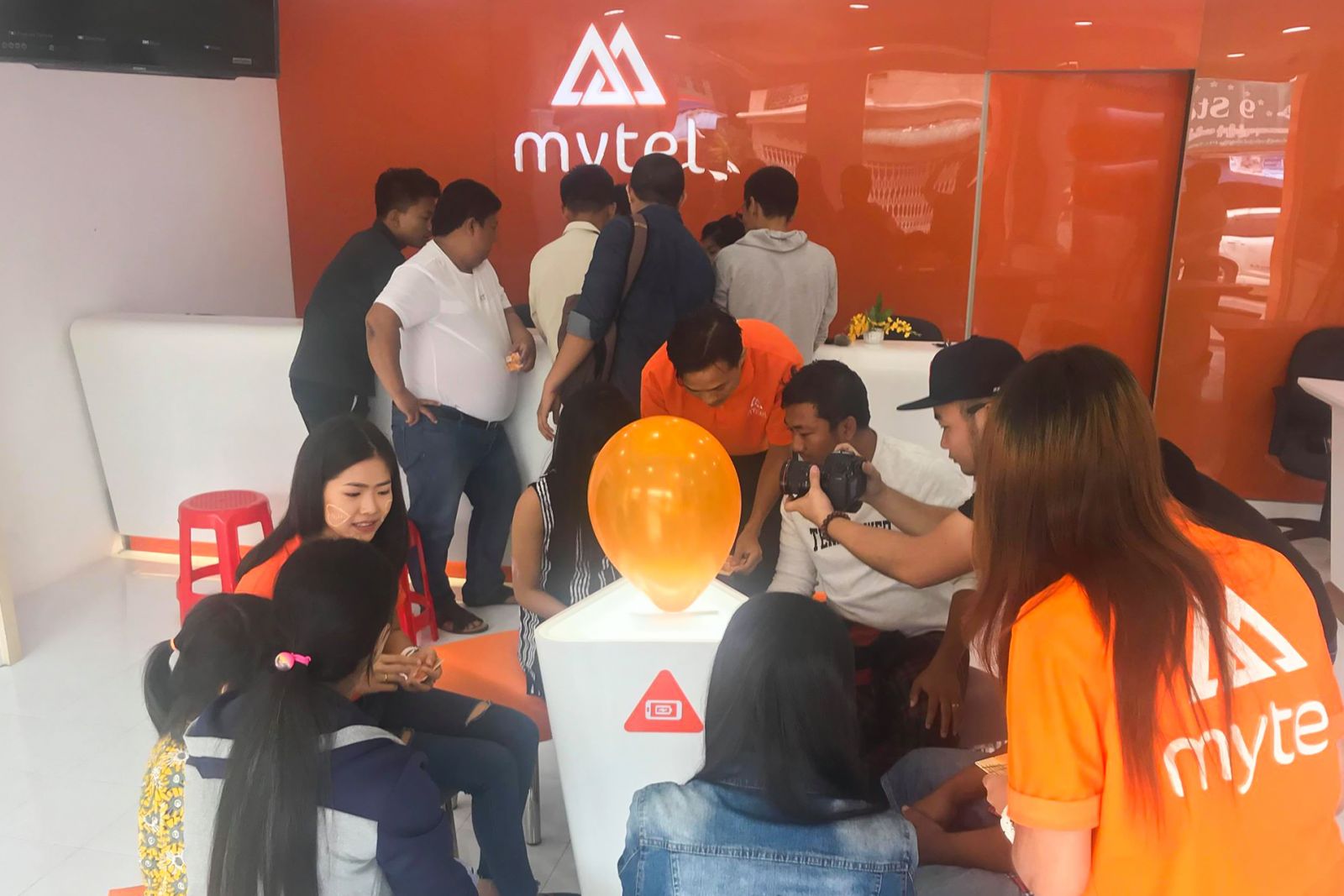 A Mytel office in Myanmar.
Mytel is the brand name of Telecom International Myanmar, a joint venture between Viettel Global, a Viettel subsidiary, and its two partners in Myanmar, Star High Public Company and Myanmar National Telecom Holding Public (MNTH).
Mytel has a total investment capital of US$1.5 billion, accounting for up to 66 per cent of Vietnamese-registered capital into Myanmar.
With the project, Vietnam jumped from the tenth position to seventh among 49 countries and territories investing in Myanmar, and is the second largest ASEAN investor in the country, by the end of June 2018.
Mytel is the 4th mobile phone network in Myanmar, along with state-owned MPT, which has a 42 percent share of the market, Teleenor (Norway), which has 35 percent, and Ooredoo (Qatar), with 23 percent.
Myanmar has been Viettel's foreign market with the highest economic growth rate, at seven percent so far and largest number of population, 53 million. Myanmar is the strategic international market for Viettel in 2018.
It also has high growth in the telecommunications and IT sector.
From having the lowest mobile phone usage rate in the world, only above North Korea, Myanmar has experienced a stunning mobile phone SIM usage per capita growth from ten percent to 90 percent after only three years of opening its economy.
The total number of subscribers has risen from 600,000 to over 16 million.
The International Monetary Fund (IMF) said Myanmar could increase its economy's scale four-fold to $200 billion by 2030.
The IMF also said the finance, banking, energy, telecommunications, and IT sectors offer the most opportunities for foreign investors in terms of both market potential and human resources.
Viettel subscribers roaming into Mytel in Myanmar will enjoy promotional fees as below:
- Calling Mytel subscribers in Myanmar to cost VNd2,000 per minute (or just 27 percent of the cost of calling from Viettel to other Myanmar networks, which comes to VND7,500 per minute), lower than any other service provider (VND10,000 – 13,000 per minute).
- International calls to Indochina Viettel Group's networks (Unitel in Laos, Metfone in Cambodia and Viettel in Vietnam) only cost VND2,000 per minute, much lower than the average international calling cost in the market (VND28,000 – 30,000 per minute).
- Texting to Indochina Viettel Group's networks (Unitel in Laos, Metfone in Cambodia and Viettel in Vietnam) costs VND500 per message, 10 –14 times lower than the current average tariffs of VND5,000 – 7,000.
- Data roaming fee is only VND200/MB, 95 percent lower than average (VND5,000/MB).
- Viettel will not charge subscribers roaming to the Mytel network a call reception fee.
Tuoitrenews.vn