Vietnamese overseas investment hits nearly $150 million
05-04-2018 | Viettel Headlines
Vietnamese businesses have invested nearly US$150 million into 28 projects abroad, according to the Ministry of Planning and Investment's Foreign Investment Agency (FIA).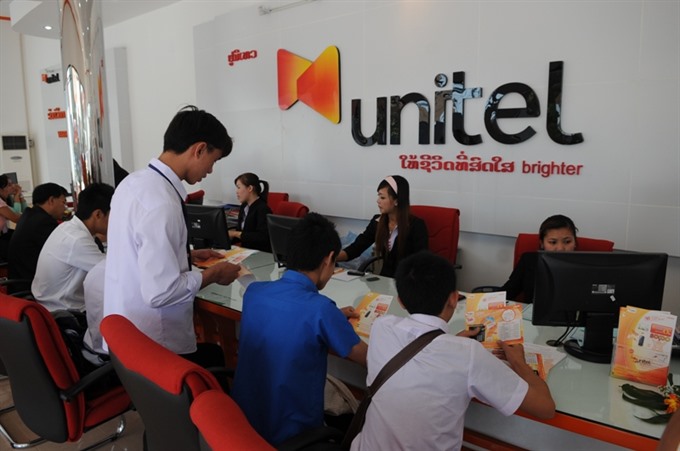 Customers register for services of Unitel - a joint venture between Viettel Global Joint Stock Company of Viettel and Lao Asia Telecom of Laos. - Photo baodautu.vn
Accordingly, $123.6 million was pumped into 23 new projects abroad, while the rest was earmarked for five existing ones.
During the reviewed period, finance banking caught the most interest from the Vietnamese investors, accounting for 70.2 per cent of their total investments, or $105 million.
Manufacturing and processing ranked second with $19.9 million, or 13.3 per cent of the total investment capital in the period.
The other fields were retail and wholesale, with seven projects worth $8.5 million, or 8 per cent of the total as well as accommodation, dining, communications, construction, freight and storage.
From January to March, the Vietnamese businesses invested in 16 countries and territories. Among them, Laos lured the lion's share of Vietnamese investments, with 53.5 per cent. This was followed by Cambodia, 17.3 per cent; Cuba, 13.3 per cent; and Australia, 8 per cent, the FIA noted. — VNS